About
OUR SERVICES: TAX RETURNS, ACCOUNTING , REVIEW ENGAGEMENTS , TRUST EXAMINATIONS
WE ARE HERE TO PREPARE YOUR TAX RETURN
WE ARE HERE TO PREPARE YOUR TAX RETURN SO YOU HAVE TIME TO RUN YOUR BUSINESS. Our team of experienced professionals will assist you with your tax returns and review engagements for your bank and lenders. We apply our knowledge to deliver the best results for you and your company. Leave the hard work for us so you have the time to run your business.
TAX RETURNS: PERSONAL, SELF-EMPLOYED, CORPORATE

ACCOUNTING

REVIEW ENGAGEMENTS

TRUST EXAMINATIONS
Meet The Owner
I AM DEDICATED TO PROVIDE YOU AND YOUR BUSINESS THE BEST SERVICE
Olga Lipnitskaya
Owner, Chartered Professional Accountant, Tax Specialist, QuickBooks ProAdvisor Gold Partner
QuickBooks ProAdvisor Gold Partner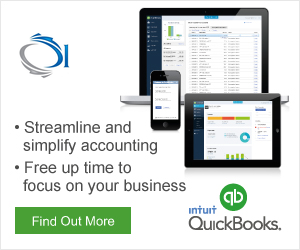 Outsource your accounting and continue to grow your business.
My clients are Real Estate Agents, Personal Real Estate Corporations, Construction Companies, General Contractors, Electrical and Mechanical Contractors, Restaurants and Cafes, Beauty Salons and Flower Shops.
EMPLOYMENT OPPORTUNITIES
Interested in a carrier of accountant, tax specialist, tax consultant? Please Submit your resume to info@lcpa.ca.
***** REVIEWS *****
SEE WHAT OTHER THINK ABOUT OUR FIRM
Latest news
QuickBooks Find an Accountant
Some thoughts on how to survive holiday shopping. Make a list, set a budget, decide where you will go shopping, and devote specific time. Make it a pleasant activity.
Previous
Next